Geronimo Stilton is an adventurous and world famous mouse. A world famous mouse? Yes! Geronimo Stilton books encompass more than 400 titles in 13 series which were translated in more than 45 languages. In addition to the books published by De Wakkere Muis, that have sold over 4 million copies in the Dutch language, the successful animated series is currently being broadcasted on Nickelodeon.
Geronimo Stilton is a famous mouse and writer who was born 36 years ago in Rokford on Mice Island. He is an intellectual bookworm that always did well at school. He studied the history of the Rattal language and the Philosophy of the Mustache.
Geronimo Stilton - Atlantyca S.p.A. - All rights reserved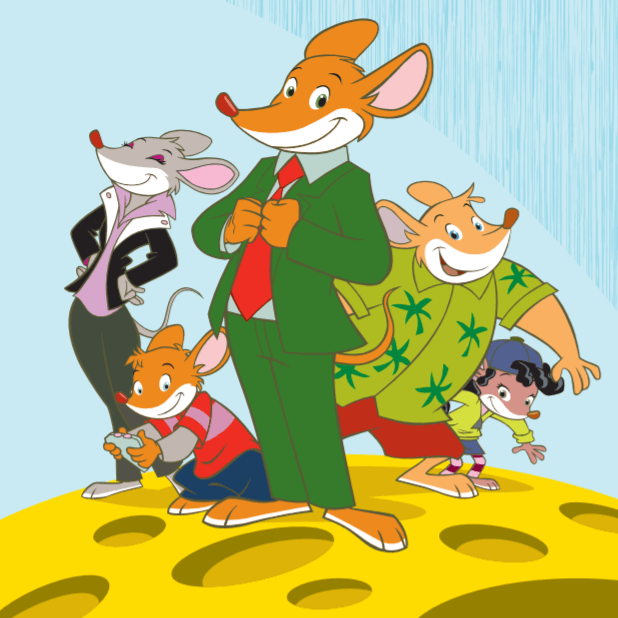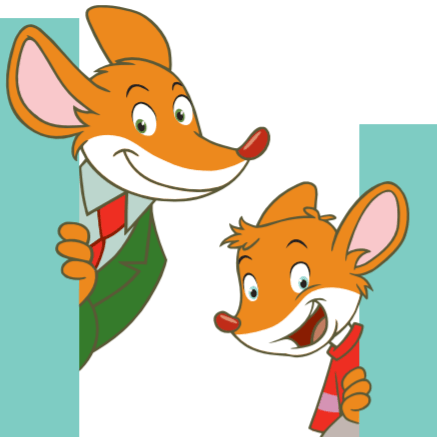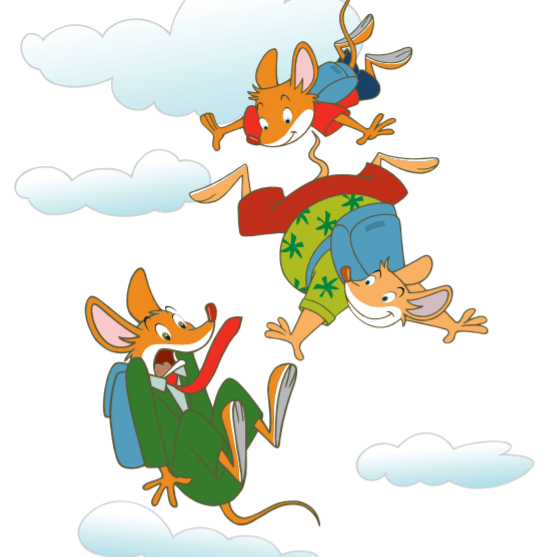 Enquiry about this brand?
We love to listen and to talk about opportunities.
Please enter your personal details below and we will contact you as soon as possible.