Bob Ross, whose happy paintings, memorable hairstyle, and quirky catchphrases make us grin from ear to ear, is still as popular as ever. He maintains a core base of fans through a show, which was initially launched back in 1983 and ran until 1994. It is a brand that has, in recent years, been embraced by a generation of gamers and millennials. This is evident from the tributes appearing everywhere from Twitch, BBC, Vice and YouTube. He became known for his calming voice, big bushy hair, peaceful landscapes and his famous quotes.
He's recognized everywhere as one of the most iconic and memorable personalities on television. With his gentle approach and homespun humor Bob Ross has taught, Inspired and entertained millions of people around the world.
The paintings of Bob Ross can be considered as "fast food paintings". Within half an hour he filled the canvas with scenes from nature. Such as a party of mountains, several waterfalls, a dark forest or a green meadow with a barn. This fast and effective way of painting was made possible by the so-called wet-on-wet technique.
His famous quotes such as "We don't make mistakes, just happy little accidents" as well as "Make love to the canvas" are loved by millions and are popping up everywhere on the internet.
®Bob Ross name and images are registered trademarks of Bob Ross Inc.
© Bob Ross Inc. Used with permission.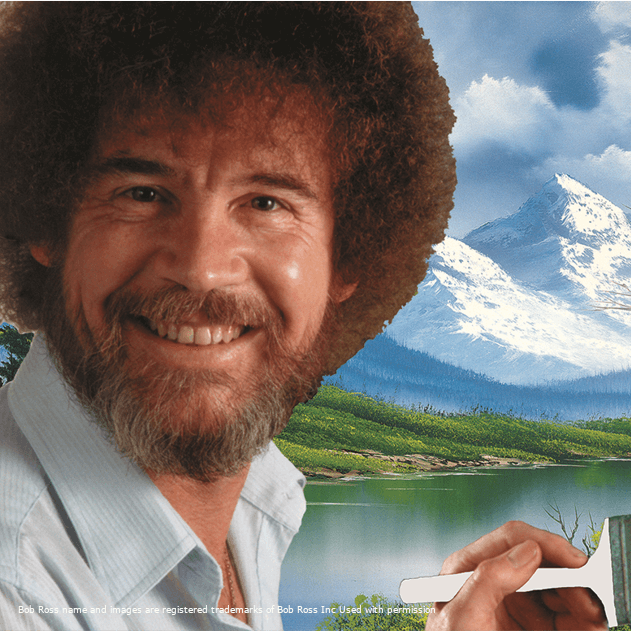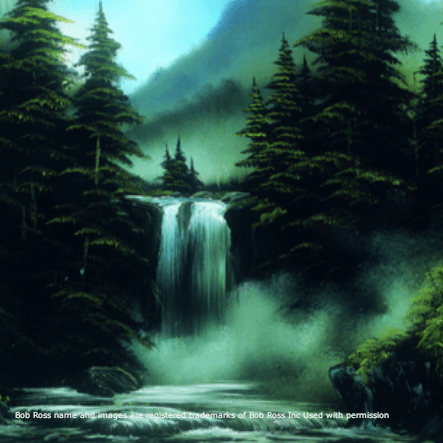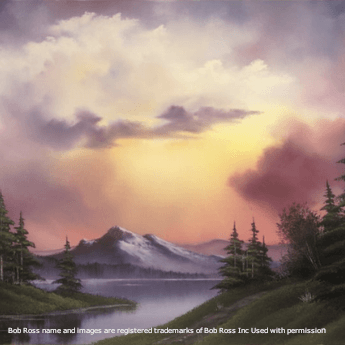 Enquiry about this brand?
We love to listen and to talk about opportunities.
Please enter your personal details below and we will contact you as soon as possible.